We've gone to great lengths to ensure that the dormitory halls, where you'll be spending the majority of your time, are both comfortable and safe. The halls are shared apartments with ten individuals per unit that provide an atmosphere for international exchange outside of the classroom by housing students from various nations. A community study area and exercise room, as well as a shared kitchen, are located on the first floor, while a huge public bath is located on the fifth floor. Ensure quality protection with 24 hour security guards on duty.
With a large public bath, an outdoor bath and a sauna.
The majority of people in the Philippines take showers and do not have the habit of taking extended baths. Our halls, on the other hand, have an outdoor bath and a large public bath with a sauna on the 5th floor, as well as private shower rooms. Thus, you may relax and take a lengthy bath every day. The view from the outdoor spa is spectacular; you can gaze up at the stars and see the international airport in the distance. It feels good to sweat it out in the sauna. After a long day of studying, pamper your mind and body.We want you to have a fulfilling stay as an international student. That is why these facilities were built.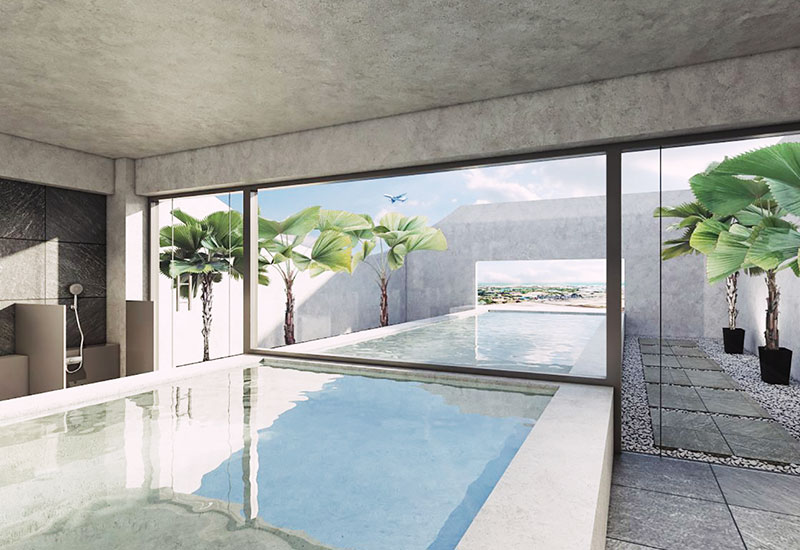 All foreign students have their own room
All bedrooms are furnished with a bed, a closet, a desk, and a safe locker.
Each international student will have their own single room. There will be a bed, a desk, a closet, and a safe locker in the room. It is private and furnished, allowing you to feel at ease even if you are staying for an extended period of time.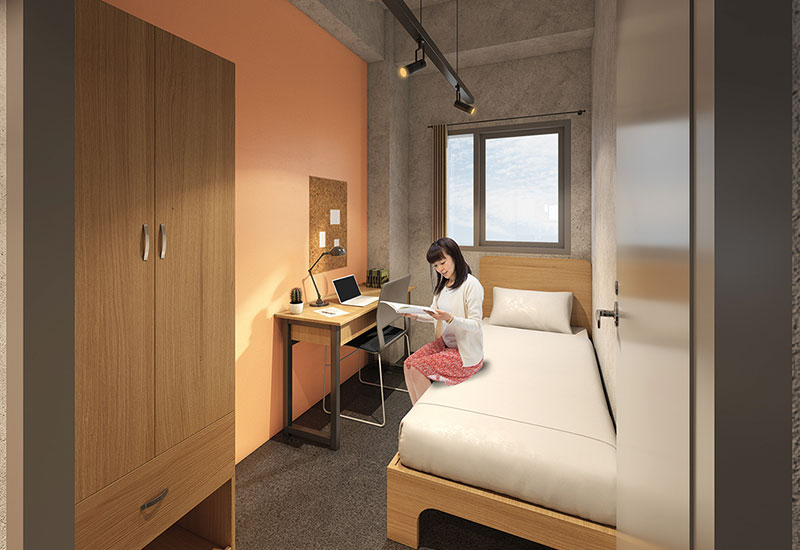 Shared house with 10 people per unit
E.g. 3 Japanese student, 2 Korean students, 1 Chinese student and 4 Filipino students
Students from various countries make up the occupants of shared houses. You don't have to confine yourself to your own room. You can relax in the living room while speaking with your other international roommates. In an environment that facilitates international exchange, enjoy a cross-cultural experience in your own unique way.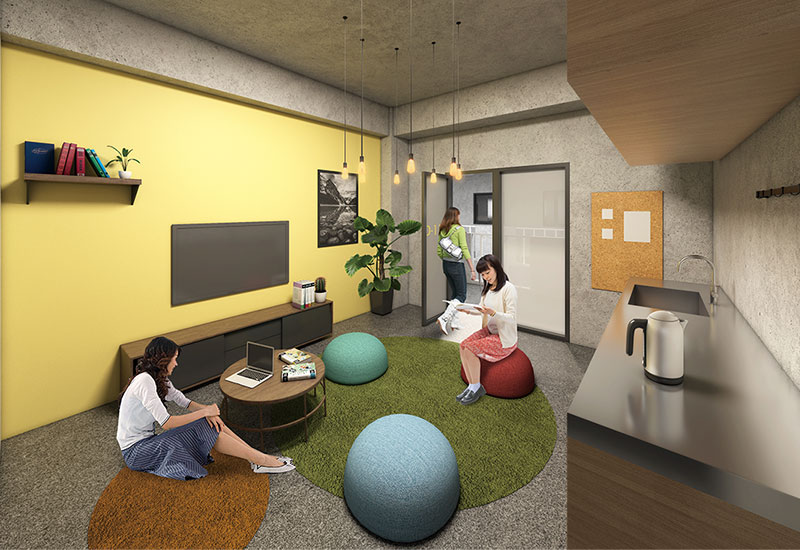 Japanese food is also available.
You can eat udon or ramen noodles, curry and so on whenever you like! (charged separately)
The halls provide three meals per day, but you can request Japanese food for an extra fee. The menu includes udon noodles, ramen noodles, and curries. You develop a taste for Japanese cuisine when you live outside of Japan. It's nice to be able to eat some of your favorite comfort foods whenever you want.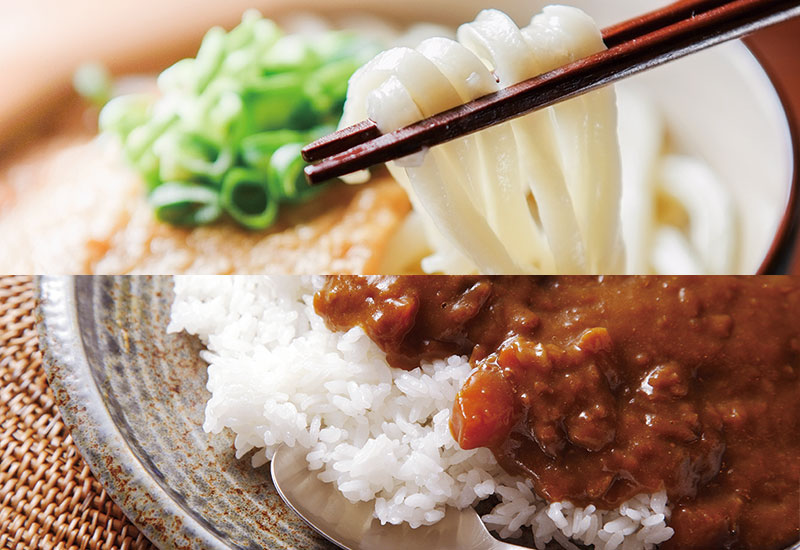 We've teamed up with a Japanese medical corporation to ensure that we can handle any illness or injury with efficiency.
If you are unable to communicate your symptoms in English, Cebu medical institutions have partnered with a Japanese medical firm to provide you with a Japanese doctor who will interpret your examination results. A Japanese doctor is also in charge of the prescriptions. We offer assistance to give you peace of mind when it comes to your medical needs.
– You can consult a Japanese doctor online.
– The examination result of the local doctor will be translated into Japanese by a Japanese doctor.
– Your condition will be explained to your relatives in Japan by the Japanese medical corporation.
– Your condition will be explained to your relatives in Japan by the Japanese medical corporation.
*Depending on the details of the consultation, you may be required to pay additional fees.